COASTAL MARINE ECOSYSTEM TRANSFORMATION IN THE FACE OF GLOBAL CHANGES
PROJECT ABSTRACT
Coastal marine ecosystems play a central role in hosting biodiversity and provide many ecosystem services to human societies. These ecological functions are particularly crucial in tropical regions where biodiversity levels reach their climax in coral reefs, seagrass meadows, and mangroves, highly productive ecosystems that support human wellbeing.
Yet, coral reefs, seagrass meadows, and mangroves suffer from growing effects of global changes, and are in decline globally. However, ecosystems do not show the same level of exposure and vulnerability to alteration, and understanding how environmental conditions shape ecosystems is critical to elucidating mechanisms underlying resilience.
The objective of the Track Changes project is to evaluate the response of coastal marine ecosystems to global changes, using the unique coastal system of New Caledonia as a study model. The project follows two complementary scientific investigation routes, one looking to the past using historical data, the other to the future with the development of innovative monitoring technology. A third parallel route, more institutional in nature, is dedicated to assisting decision-making (Fig. 1).
This highly collaborative initiative enables building an empiric foundation for developing and implementing sustainable ecosystem management in a context of amplifying anthropization (Fig. 2).
The work is based on a compilation of all historical and contemporary data available on the distribution of habitats and species abundances. To contribute to the Track Changes project, contact with the project leader, Mohsen Kayal (mohsen.kayal@ird.fr).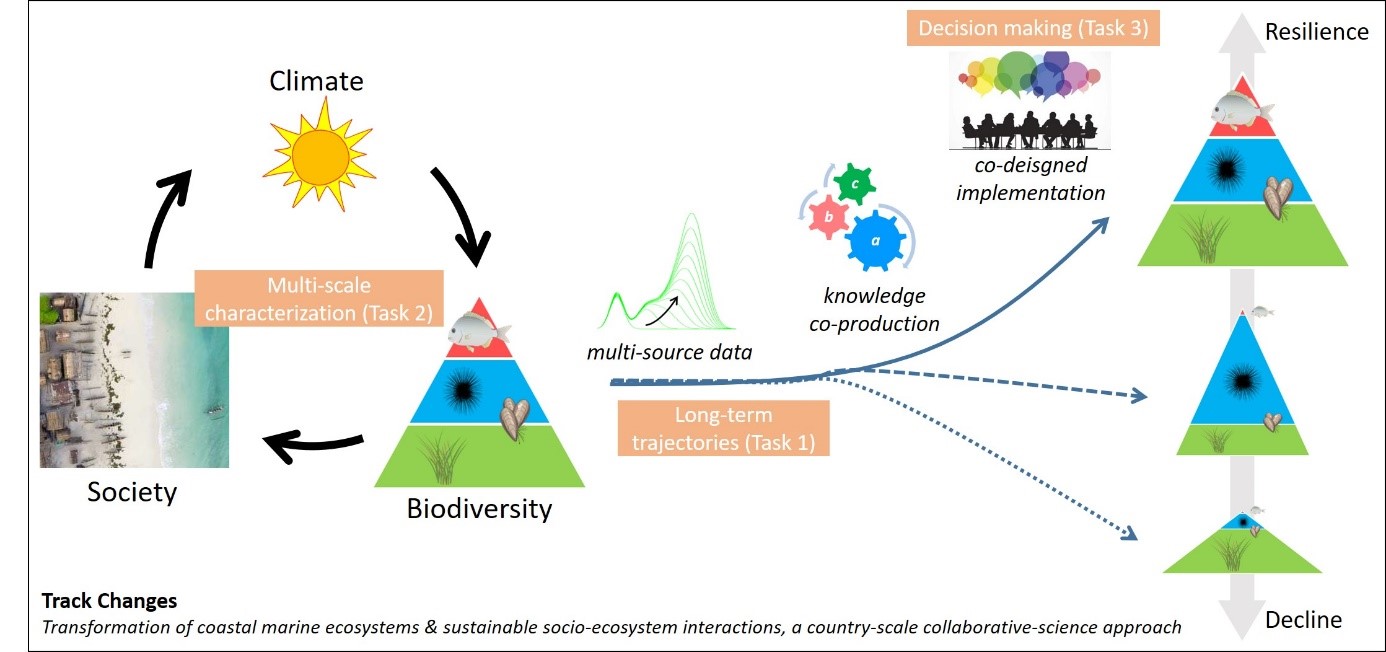 Fig. 1. Graphic summary of the Track Changes project illustrating the three action routes towards (1) an assessment of long-term ecosystem trajectories from multi-source data produced by diverse societal actors, (2) a multi-scale characterization of ecosystem functioning, and (3) continued assistance in decision-making.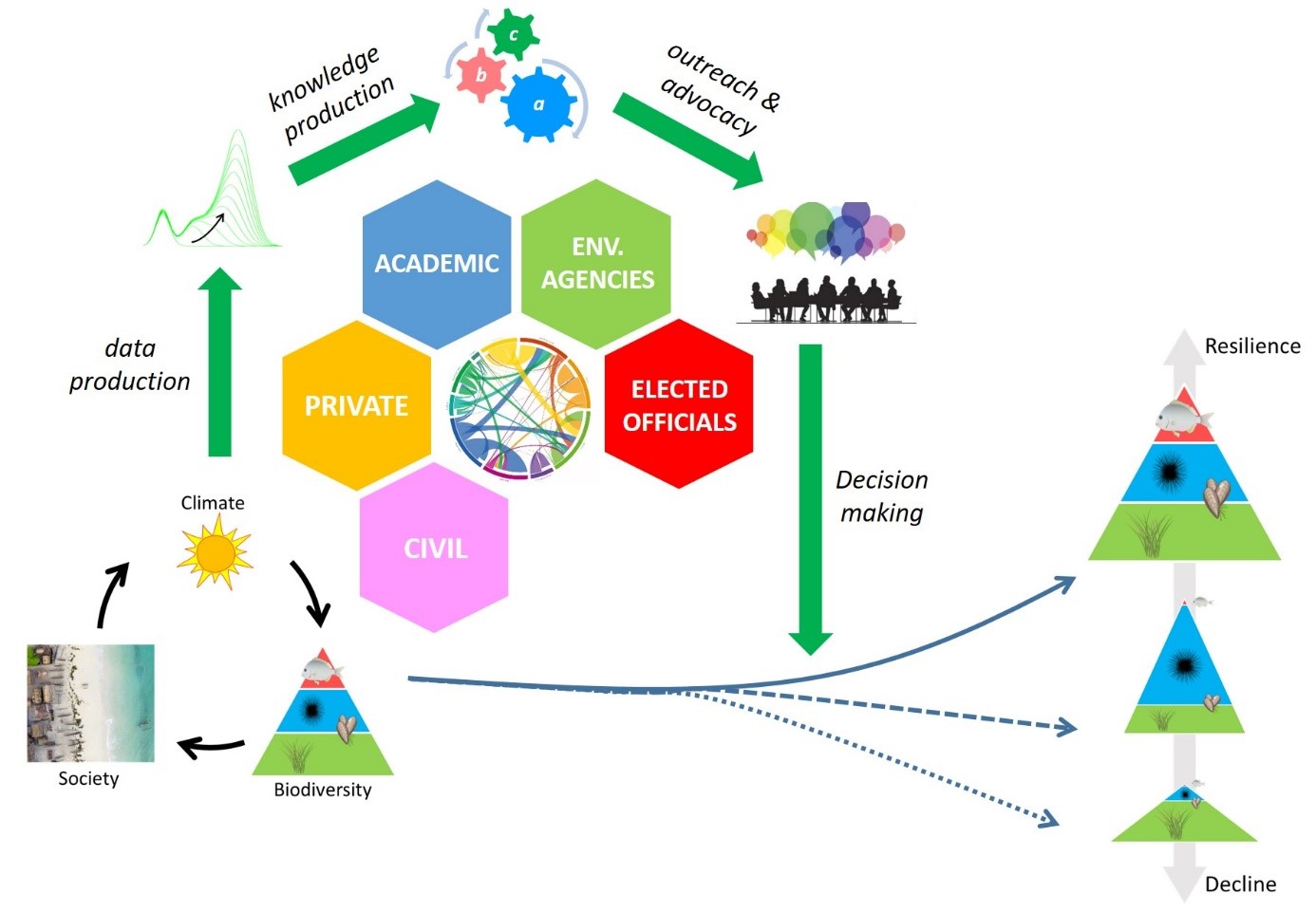 Fig. 2. Schematic illustrating the collaborative approach of the Track Changes project all along the production chain of knowledge and decision-making. Are represented all societal actors involved in the observation and management of the marine environment in New Caledonia, including the public (elected officials, academics), private (industries, environmental consulting firms and NGOs), and civil sectors (participative science individuals and associations).
PUBLICATIONS :
PartICIPANTS
RESEARCH ENTROPIE