COOPERATION FOR THE VALORIZATION OF RESEARCH FOR THE MANAGEMENT OF THE SMALL-SCALE MANGROVE CRAB FISHERY IN MADAGASCAR

SUMMARY OF THE PROJECT
The small-scale mangrove crab fishery is a major economic sector in Madagascar and is geared towards exports. The sector is considered a priority by the Malagasy Ministry of Agriculture, Livestock and Fisheries (MAEP), the years 2014-2019 having been marked by a clear evolution in terms of markets, exploitation, and regulatory framework of fishing and environmental protection. The Ministry of Environment and Sustainable Development (MEDD) has also banned all forms of mangrove wood exploitation since 2014, as part of an integrated management of this ecosystem in the country.
The CORECRABE project led by the IRD is conducted under the high patronage of the Malagasy Ministry of Higher Education and Scientific Research (MESUPRES). It aims to develop an original transdisciplinary expertise on the mangrove crab fishery towards public, private and civil actors. As an action research, it will support the initiatives of the MAEP (in particular via its program SWIOFISH2 financed by the World Bank), the MEDD, the private sector and the civil society organizations, and their coordination, to improve the management, the governance, and the sustainability of the socio-economic benefits of the fishery at the national scale.
The project has three specific objectives:
OS1 - To identify the strategic orientations for the management of the crab fishery in Madagascar. The diagnosis of the sector carried out in 2012 will be updated, assessing and interpreting the changes that have occurred in the sector since 2013 and their impacts on the economic, ecological, social and institutional levels at the local, regional and national levels.
OS2 - To define and implement a sustainable management of the fishery through a collective approach. Information on the dynamics of the fishery will be improved and communicated, and the capacities of Malagasy private and public actors at the national level (administrations, scientific organizations, local communities, networks, NGOs, etc.) and of external partners will be better coordinated to optimize the management and governance process of the fishery
SO 3 - To enhance the Malagasy scientific expertise and capacities in the field of sustainable fisheries. The expertise capacities of Malagasy scientific institutions will be strengthened in the small-scale fisheries sector (in particular for the mangrove crab sector), and valorized with the institutions in charge of fisheries and the environment through inter-ministerial collaboration on the one hand, and towards private operators, fishermen's associations and local communities on the other hand.
Contact : contact@corecrabe.net
Marc Léopold : marc.leopold@ird.fr
---
PARTICIPANTS HORS ENTROPIE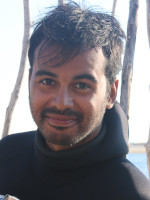 Alexandre Leoville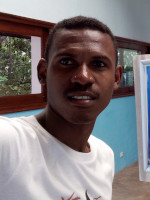 Jean-Brusco Rasojarivelo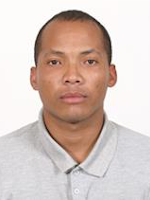 Ntsoa Rakoto Razafimahefa