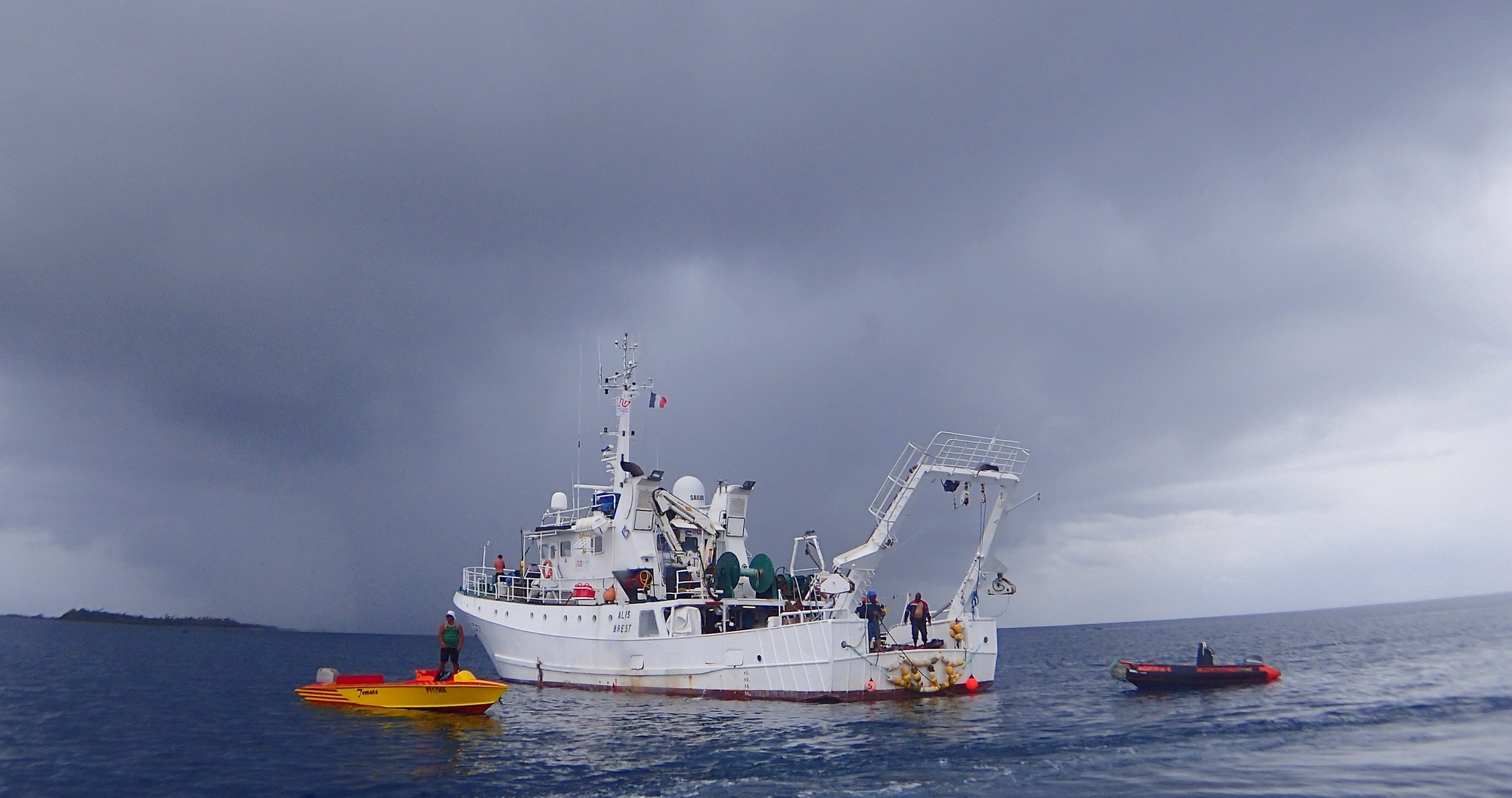 The MALIS2 oceanographic campaign on the N/O Alis ended a few hours ago in Papeete after 25 days of work at sea and in the atoll lagoon.
The campaign continued the acquisition of physical measurements around and in the lagoon of Raroia atoll in the Tuamotu archipelago, thanks to the monitoring of 25 instruments deployed since late May 2018.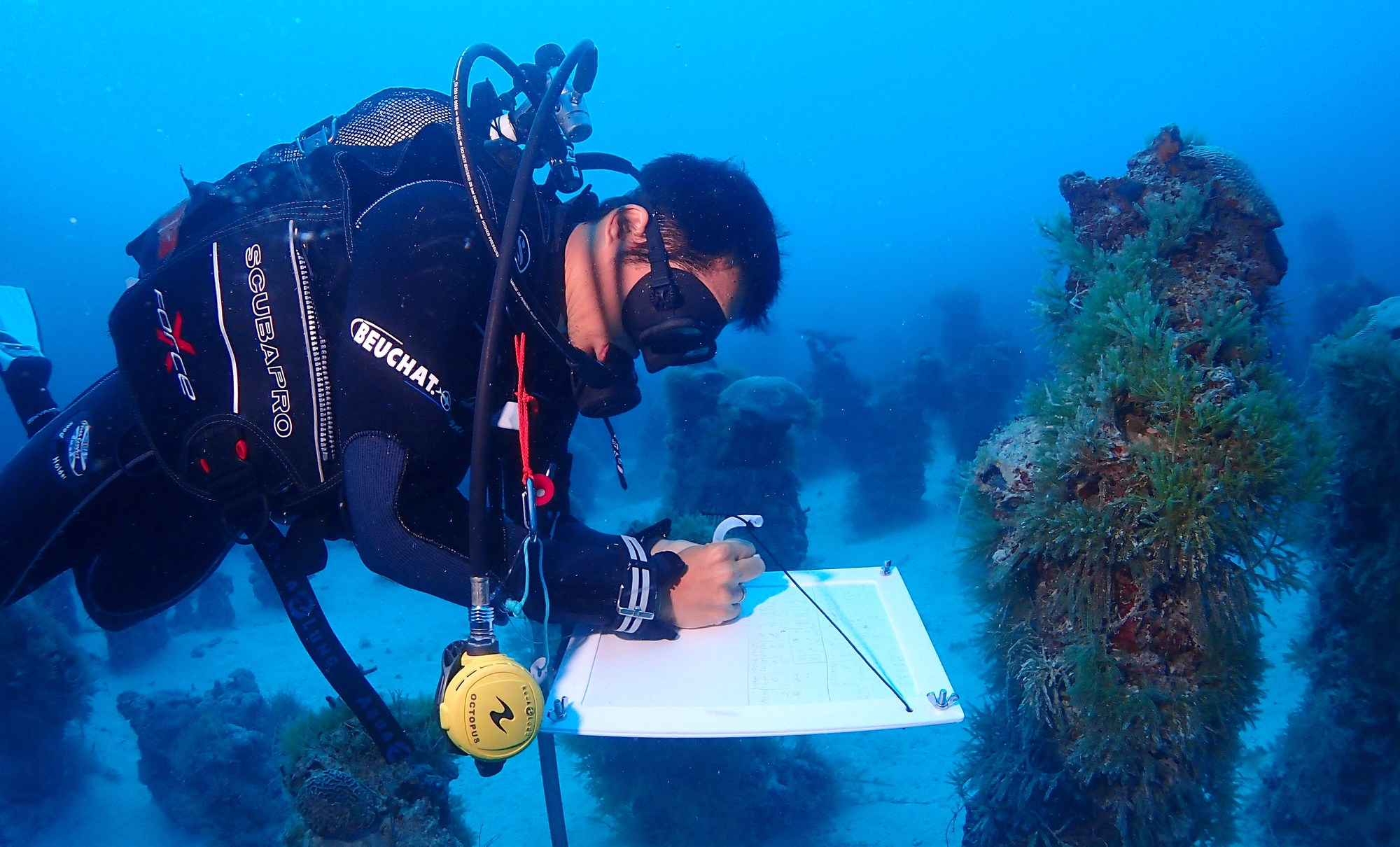 For the first time, the characteristics of the water column (plankton, nutrients, production) and lagoon-ocean exchanges were also studied. Finally, the stock of wild pearl oysters was evaluated by scuba diving.
The team was composed of 8 scientists and divers (219 dives) from IRD, Ifremer and the Polynesian Marine and Mining Resources Directorate, assisted by 11 crew members and inhabitants of the atoll. The exchanges with the inhabitants were numerous and warm, with in particular the visit of the ship by the students of the school and a collective meal on land organized by the population.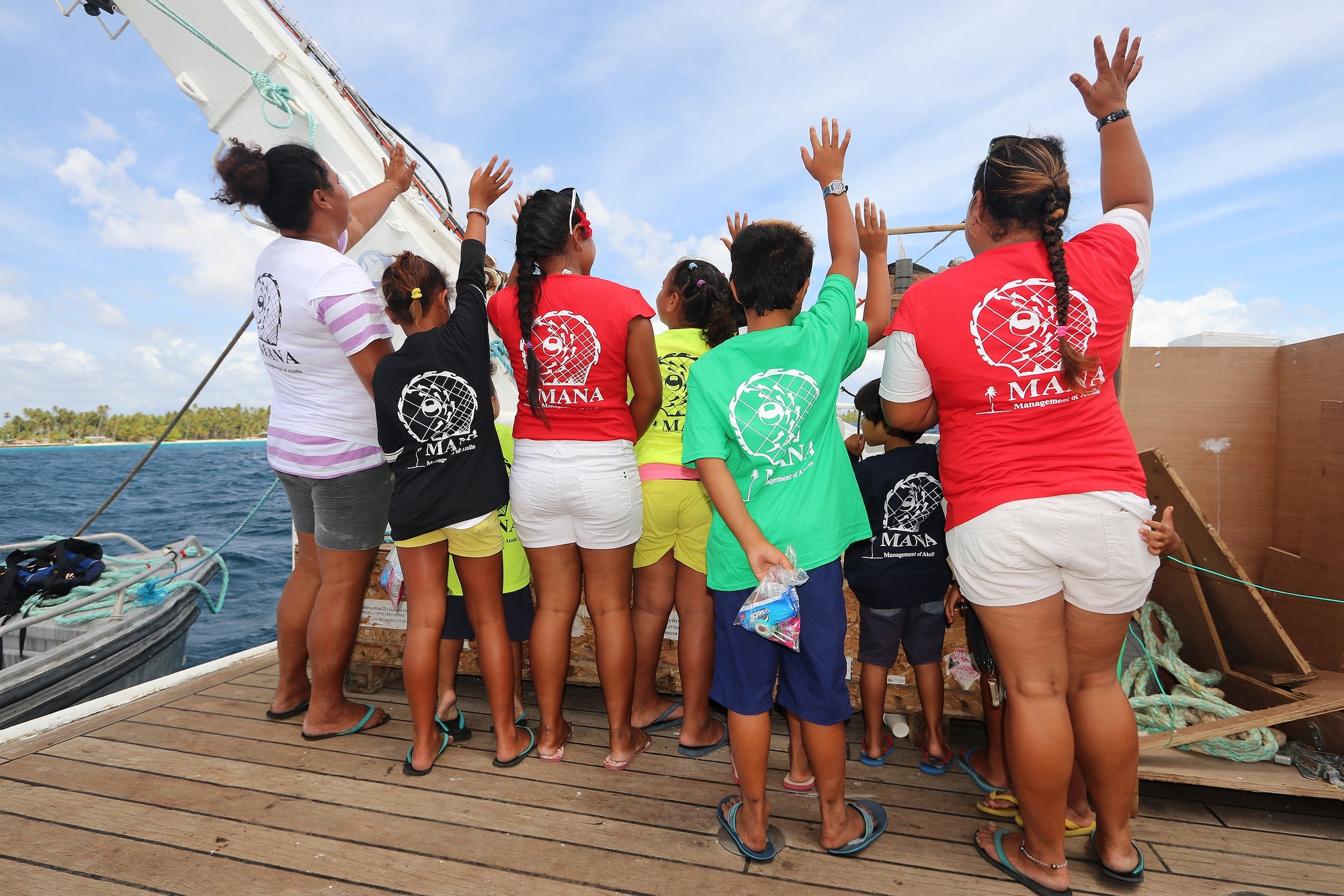 Funded by the ANR MANA (Management of Atoll) supported by UMR Entropie, the DRMM and the Commission Nationale Flotte Côtière (National Coastal Fleet Commission), the MALIS 1 and MALIS 2 campaigns, and the ANR MANA, are intended to improve the management of pearl atolls in French Polynesia.